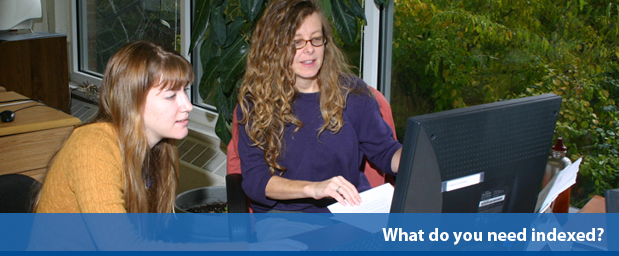 Publishing is undergoing a revolution...
WordCo, the nation's foremost book indexing company, can give you the cutting edge when it comes to providing your readers with quick and easy access to your publications' content.
Content + Accessibility = Knowledge. WordCo facilitates discovery by providing publishers with the best in print and embedded/digital indexes.


Help! I need an index!
You have a book and you need it indexed NOW! Whatever the subject area, whatever the schedule, whatever the scope of your project, the WordCo team can help!
Learn More >